CREATE FLOW
IN
CAREER ON
TEAMS WITH
MONEY IN
LIFE

Discover your genius, and use that information to create greater alignment, value, flow and trust in your life, in business, on teams and with your money.
For Individuals
For Companies
Flow Profiles Pathway
Flow Profiles has a series of integrated coaching & consulting services designed to empower organizations to attract, grow and retain high performing teams that produce high results. The profile used inside of the Flow Profiles system is called Talent Dynamics and has been used by over 500,000 leaders around the world. We move beyond your team's understanding of their profile into the successful application of these tools in order increase flow & trust at the individual, team and enterprise level. After clarifying your company culture, values and vision, we integrate these tools into your team with the intention to cause exponential growth in revenue, profit & overall fulfillment.
Individual Profile & Debrief

Team Taster Session

Team Flow & Performance Maximizer

Team 2 Day Workshop

1 Year Performance Coaching
The first step on the Flow Profiles Pathway provides you with an Individual Profile & Debrief. As a leader, this personal experience of your own profile allows you to more powerfully understand the real application and utilization of this tool within your organization. Based on our experience, Taster Sessions delivered to your company leaders is enough to generate organizational alignment and excitement for what is now possible for your enterprise. The Team Flow & Performance Maximizer is an impactful, interactive month-long program that engages your department or organization in a collaborative approach to fulfilling on your enterprise vision. The Two Day Workshop (an in-person event delivered anywhere in the world) has a guarantee that you'll generate at least $100K of new revenue opportunities in just two days. Finally, after upleveling flow, trust, and performance, your leaders have the opportunity to leverage a year of leadership & performance coaching designed to integrate all of these distinctions into the ethos of your company.
Why take the test?
Talent Dynamics is the world's leading profiling tool to grow trust and flow. Take the test to find out which of the eight talent profiles is your natural path.
Your personalized report will give you clear direction on what path to follow in your life, business and career. Why make things hard work when you can follow your flow?
Find your flow and reclaim your time by doing what you do best.
Clarify your natural path, follow the right role models, and know what to say 'no' to.
Understand your customers, your family and build world class teams that work in flow.
Learn when your winning formula becomes a losing formula through the cycle of time.
Join 500,000 leaders and business people who are following their flow with Talent Dynamics, the leading profile system for entrepreneurs, individuals and organizations.
What do you get when you take the test?
ePowerPack training guide on your profile
Online media library with the Flow Factor assessment to grow your peronal flow
A detailed 32 page report on your profile
Featured Programs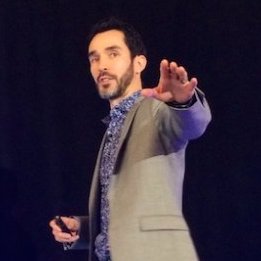 Clinton Young
Co-Founder of Flow Profiles
Clinton has 17 years of experience as a corporate and entrepreneurial leader in various roles ranging from Director level positions in Talent Acquisitions, Sales Leadership, International Business Consulting, & Training, to businesses in Sales & Marketing, Real Estate Investing, and Motivational Speaking for college students.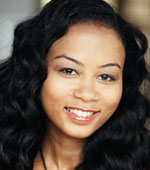 Mayumi Young
Co-Founder of Flow Profiles
Mayumi is a CPA, former senior public accountant with Price Waterhouse, former international finance executive, licensed coach, and business/financial architect, with over 25 years of experience. Mayumi has managed a half billion-dollar international finance operation across 13 countries; she has been a consultant to Fortune 500 companies; she has trained & coached thousands of entrepreneurs across the country; and has screened & recruited countless professionals for her accounting practice.
Why it works
We had our choice of profiles to use to build high performing individuals and teams. We chose the Talent Dynamics profile over all other choices. There are similar elements within Talent Dynamics and popular psychometric tests, as they all have a common modern origin in Carl Jung's work on archetypes. But Talent Dynamics is different in that it provides an intuitive structure, practical strategies, modern role models and a link back to the roots of profiling 5,000 years ago. Most people have been through the experience of taking personality tests of one kind or another. Talent Dynamics is unique compared to other personality tests in the following five ways:
1. Tailored to trust
Talent Dynamics doesn't put you in a box, but highights a fomula and path specifically for you to grow trust, with role models to follow.
2. Synchronized to time
In fast changing times, Talent Dynamics is the only personality test which shows you how your strengths link to the cycle of time.
3. Intuitive and easy to follow
While many personality tests are not easy to explain to others, once you know the eight profiles and how they link to the way we create value and leverage it, it's easy to explain and apply.
4. Linked to your flow
You can use Talent Dynamics immediately to directly grow your flow, and use the Flow Profiles system to grow & measure your flow.
5. Linked to team spirit
Through its link to the I Ching and the five chinese elements, Talent Dynamics links to the fifth element - spirit, your team purpose and company mission, and the question 'why'.