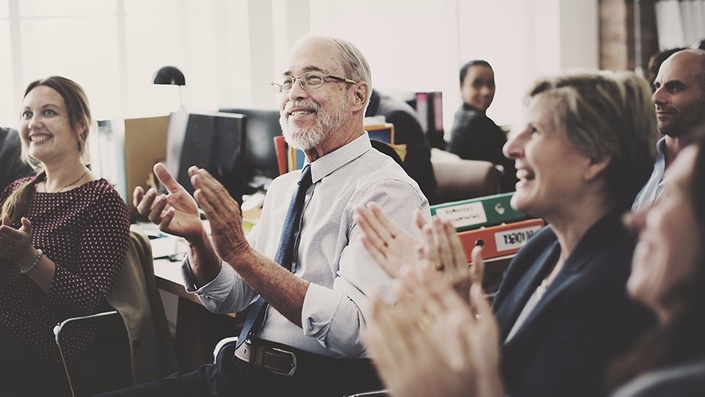 Taster Session
What is a Taster Session?
A Taster Session is a lively, interactive, 90 minute session that serves as a preview of the complete Flow Profiles Pathway. Each of the five participants receives their personal Flow Profile report and will begin to understand the best way to create value within their team and how to leverage that value.

Often at this stage, participants start to have real 'aha' moments about why certain relationships in the team are inhibiting performance. They can then begin to appreciate each others' skills and approaches. By the end of the session, the team has an enhanced understanding of they own Profile, when they could be in flow, and the role of others in a team and their flow patterns.
The session delivers a high level of insight into both the power of the Flow Profiles Pathway and also how the team can operate much more efficiently. It serves as a great way for a team to check out if the Flow Profiles Pathway is appropriate for them and is also a great energizer for any team.
During a Taster Session, Participants Will Gain:
Experience of the Flow Profiles Pathway in a fun, energetic and informative fashion
Further awareness around individual operating styles using the Flow Profile reports
An understanding of Trust & Flow and how to leverage value effectively to increase productivity
An understanding of whether the Flow Profiles Pathway is the right fit for the needs of the organization
The Taster Session is $997 and includes:
1. 5 Talent Profiles
2. Pre-recorded training video accessible by entire team
3. 1 Live 1-on-1 Team Flow 90 minute Group Session with a Certified Flow & Performance Consultant

If 5 profiles isn't enough, you can purchase additional profile packages for only $197 per person.
If you want an "In Person" Taster Session, that can be arranged for an additional travel fee.
Program Steps
Learn About Your Genius Profile
Available in days
days after you enroll
Personal Flow
Available in days
days after you enroll
Team Flow
Available in days
days after you enroll
Frequently Asked Questions
Who Should Attend?
Business leaders who are accountable for overall strategic planning and business growth in the organization, and/or People development specialists who are accountable for Talent Management and Successional Needs.
When does the program start and finish?
This program usually completes within 1 month.
How long do I have access to the online course?
How does lifetime access sound? For as long as the online course exists, after enrolling, you have unlimited access to this online portion of the course across any and all devices you own.
What if I need more than 5 profiles for my team?
Adding more profiles and debriefs is easy. If 5 profiles isn't enough, you can purchase additional profile packages for only $197 per person. The Taster Session is designed for 5 or team members. If you have more team members that you want to attend a group webinar, we recommend you upgrade to the Team Flow & Performance Maximizer package.
What happens if I have less than 5 people on my team?
This package is designed for groups of 5 or less and can not be modified for smaller teams. If you have a smaller team and smaller budget, you may want to start by purchasing individual profiles for $97, profiles w/online course for $197, or profiles & debriefs for $397 each.
Can I get extra support beyond a 1on1 debrief?
Yes! Anyone can hire one of our Flow & Performance Consultants/Coaches for further support.